solar power plants manufacturers
IB Solar is one of the leading solar power plants manufacturers in India. System Integration & EPC division of IB Solar has expertise in setting up Solar Power Plants for both on-grid and off-grid requirements.
Our team has installed & commissioned various Solar PV power plants both in KW & MW scales. Our specialization and cutting-edge technology make us one of the best solar power plant manufacturers in India.
Solar Power Plants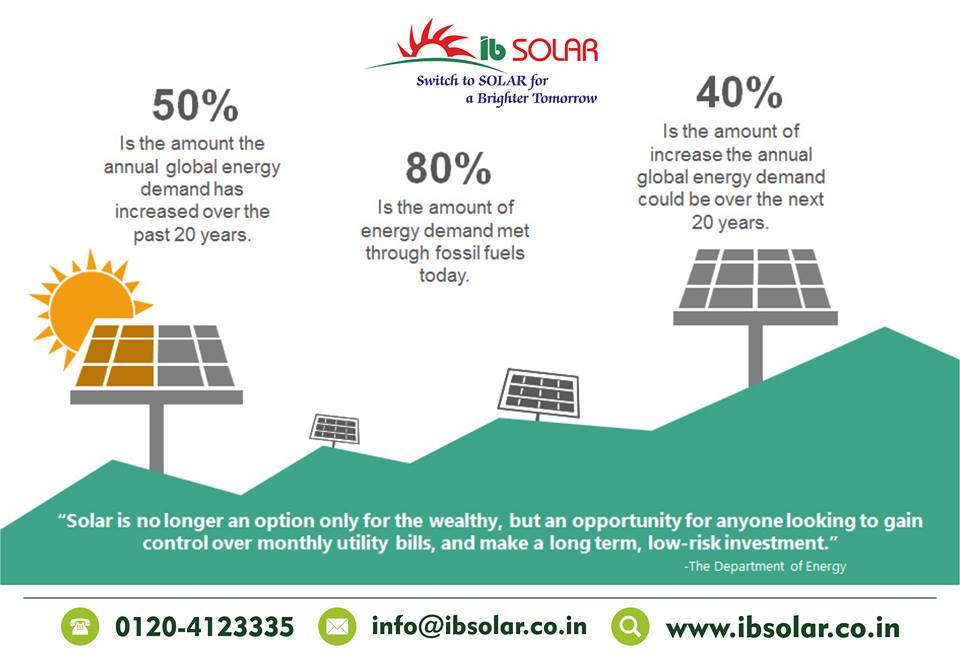 Solar is no longer an option only for the wealthy, but an opportunity for anyone looking to gain control over monthly utility bills, and make a long term, low-risk investment.
Whether you are a company interested in a captive solar power plant for your needs or a power producer looking to scale up solar power in your portfolio, IB Solar can design a fully integrated and customized solar power plant project for you.
Solar Power Plants Services Offered
Site survey
System Designing
Preparation of D.P.R
Supply, Installation & Testing of Power Plant.
Supply of Solar Panels/ Investors/ Batteries/ Module Mounting Structure.
After Installation services of the systems installed. Read More…
Solar Power plants Manufacturers, Solar Power plants Manufacturers in India, Solar Power plants Manufacturers in Noida, Solar Power plants Manufacturers in Delhi, Solar Power plants Manufacturers in North India
Solar Power Plants Manufacturer in India