Solar Converters Manufacturers in India
IB Solar is one of the leading solar converters manufacturers in India. We provide solar converter cum solar charge controller for the existing inverters. If you have an inverter system then by connecting to our solar converter you can modify your existing nonsolar inverter system into a solar inverter.
Our Solar converter gives priority to solar charging and allows the mains or solar panel to charge the battery at a time. We have provided an automatic switchover between solar and mains.
DC-AC converter
So there is no hassle of high batteries expenditure and relying on grid availability for generating Solar power. All we need to do is plug IB Solar PV modules with Solar-Mains Converter and run the electrical load till 15KVA relishing the power of solar energy.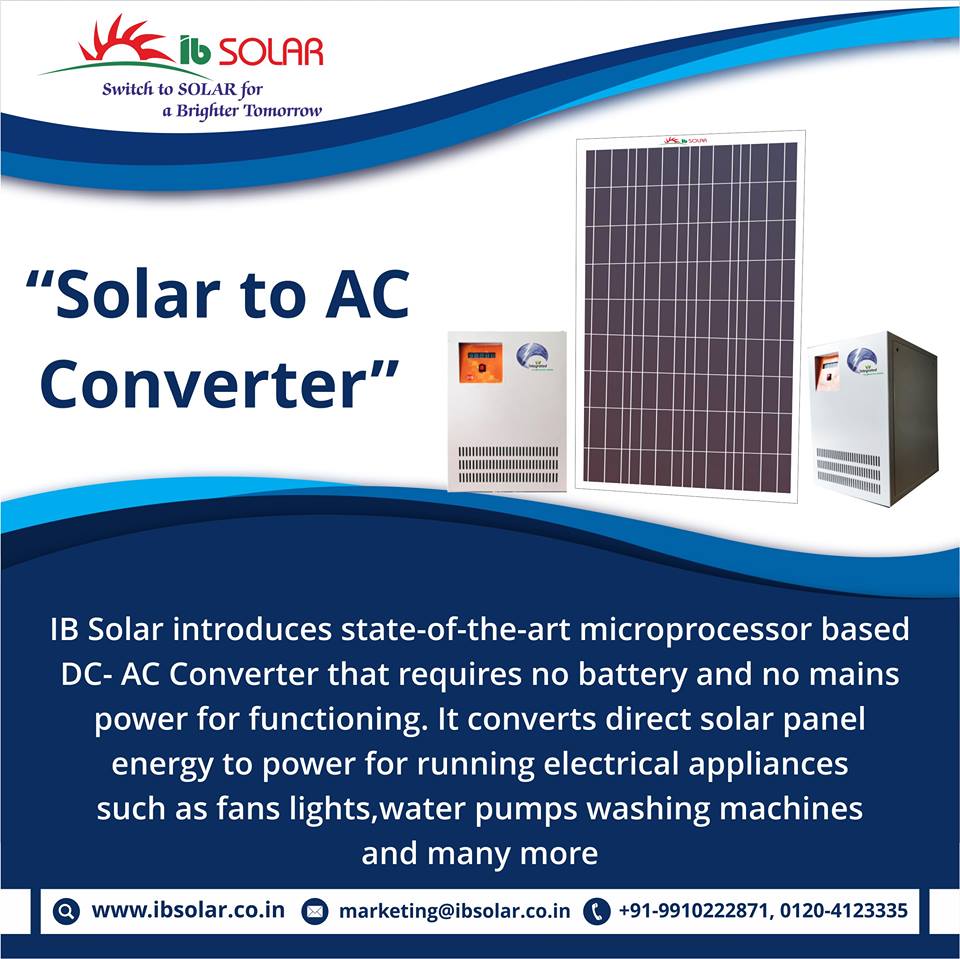 IB Solar introduces state of the art microprocessor-based DC-AC converter that requires no battery and no mains power for functioning. It converts direct solar panel energy to power for running electrical appliances such as fans, lights, water pumps, washing machines and many more.
Solar Converters Manufacturers,Solar Converters Manufacturers in Noida,Solar Converters Manufacturers in Delhi,Solar Converters Manufacturers in India,Solar Converters Manufacturers in North India
Solar Converters Manufacturers in India