IB Solar is one of the leading Solar Lantern Manufacturers in India. Our solar lanterns are a light weighted and good source of light in dark. It can be easily carried like a Lantern. As it is a solar operated product, it gives pure white light in all directions. It is equipped with a sealed maintenance free lead acid battery, solar photovoltaic module, charge controller & DC-AC inverter.
Solar Lanterns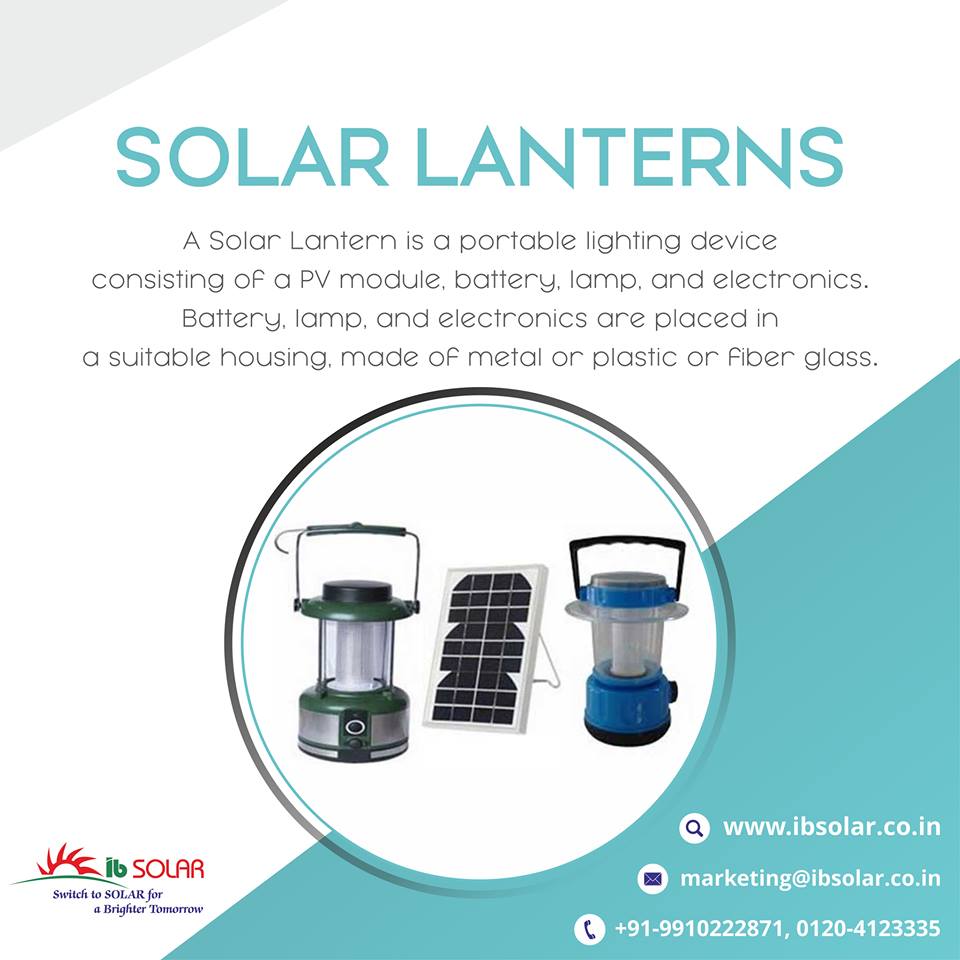 A Solar Lantern is a portable lighting device consisting of a PV module, battery, lamp, and electronics. Battery, lamp. and electronics are placed in a suitable housing, made of metal or plastic or fiberglass.
The system has two indicators, green and red. The green indicator indicates the charging under progress and glows only when the charging is taking place. It stops glowing when the battery is fully charged. The red indicator indicates the battery "Load Cut Off" condition.
Solar Lantern QUALITY AND WARRANTY
 The complete Solar Lantern with W-LED is warranted for five years and the battery is warranted for Two (2) years.
 The Warranty/ Guarantee Card supplied with the Solar Lantern contains all the details of the system supplied. Read More…
Solar Lanterns Manufacturers,Solar Lanterns Manufacturers in India, Solar Lanterns Manufacturers in Noida,Solar Lanterns Manufacturers in Delhi,Solar Lanterns Manufacturers in North India
Solar Lanterns Manufacturers in India