IB Solar is one of the leading solar photovoltaic module manufacturers in India. Solar Photovoltaic (PV) module is a technology which absorbs sunlight as a source of energy to generate electricity. Photovoltaic module constitutes the photovoltaic array which is made up a photovoltaic system that generates and supplies solar electricity in residential and industrial areas.
We are a leading solar Photovoltaic module manufacturer in India producing highly efficient photon multi-crystalline & mono-crystalline modules. IB solar is the one-stop solution to buy the best roof-based solar PV modules.
Solar Photovoltaic Module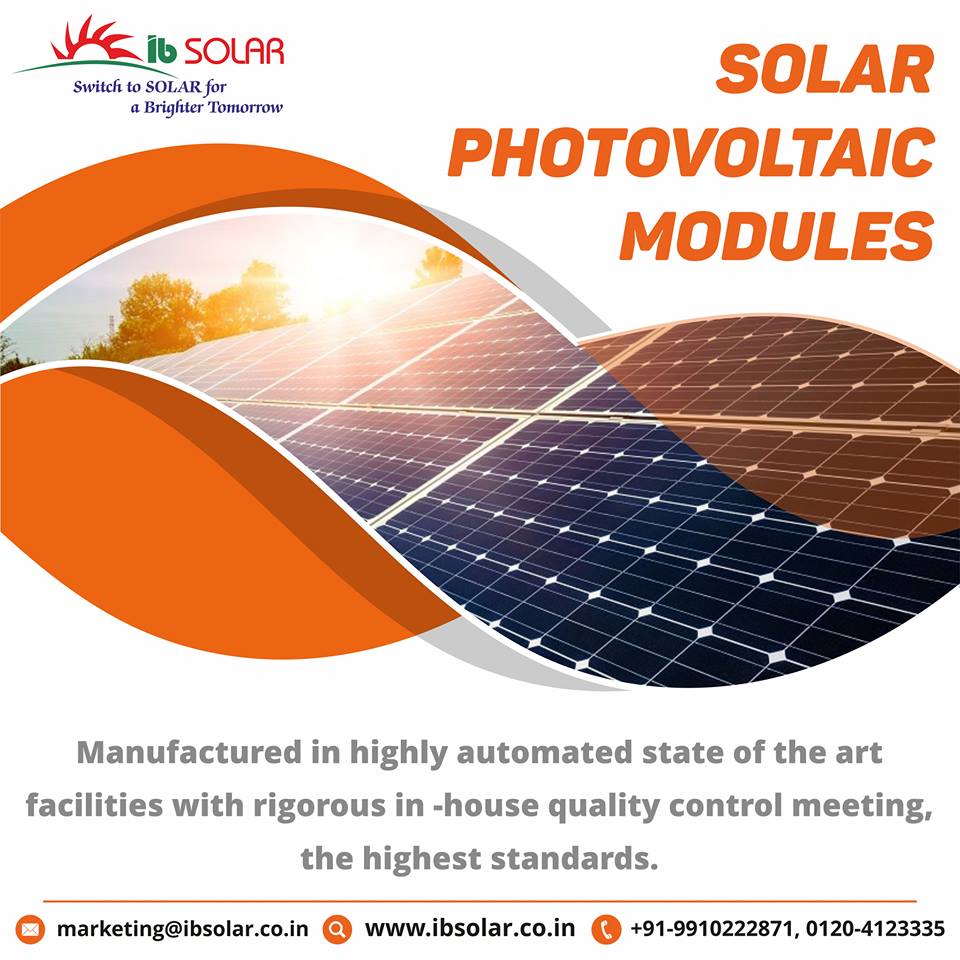 Manufactured in a highly automated state of the art facilities with rigorous in -house quality control meeting, the highest standards.
The facility is equipped with AAA grade Solar Panels manufacturing machines and designed to manufacture high-quality Solar Photovoltaic Modules as per the international quality standards. The experienced production team with clean and centrally air-conditioned shop floor enhances the efficiency and durability of the modules.
Solar Photovoltaic Module Warranty
10 Years limited product workmanship warranty
10 Years limited warranty for a performance of not less than 90% of the nominal Power
25 Years power warranty for a performance of not less than 80% of the nominal power. Read More…
Solar Photovoltaic Modules, Solar Photovoltaic Modules Manufacturers in Noida, Solar Photovoltaic Modules Manufacturers in Delhi, Solar Photovoltaic Modules Manufacturers in India, Solar Photovoltaic Modules Manufacturers in North India
Solar Photovoltaic Modules Manufacturers in India